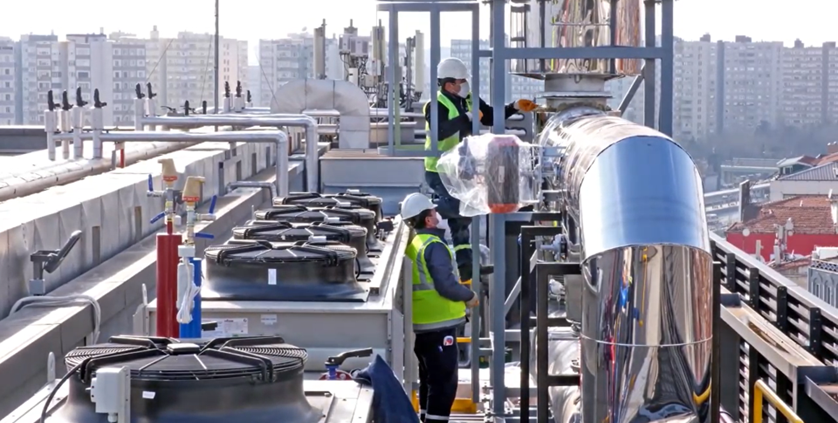 Memorial Healthcare Group cooperates with İltekno for its LEED Platinum Certificated Hospital and prefers MWM Gas Engine Cogeneration System…
Healthcare industry is one of the sectors in rise in Turkey in the recent years. With its new hospital and infrastructure investments made during the last decade, Turkey aims to raise quality and accessibility of healthcare services offered to its citizens, aside from becoming one of the leading destinations for healthcare tourism in the world.
İltekno, with its MWM gas engines, is offering cogeneration system solutions aiming at meeting the increasing energy demands of hospitals in the period of pandemic, thereby helping its customers in deriving both economic and ecological benefits therefrom. As per the agreement signed with Memorial Healthcare Group, cogeneration systems are successfully installed and commissioned with 1 x 800 kWe capacity TCG 3016V16 gas engine in Ankara Çankaya Hospital and 1 x 1000 kWe capacity TCG 2020V12 gas engine in Istanbul Bahçelievler Hospital of the group.
The first general (full-fledged) hospital with LEED Platinum Certificate in the world…
LEED Certificate is a system of USGBC (United States Green Building Council) rating the green buildings. This Certificate aims to further promote and disseminate the environmentally-conscious designing, application and operation standards on building- and urban-scales. Memorial Bahçelievler Hospital is the first general (full-fledged) hospital with LEED Platinum Certificate in the world. And the high energy efficiency, one of the important requirements of LEED platinum certificate, has thus been secured thanks to the cogeneration system installed therein.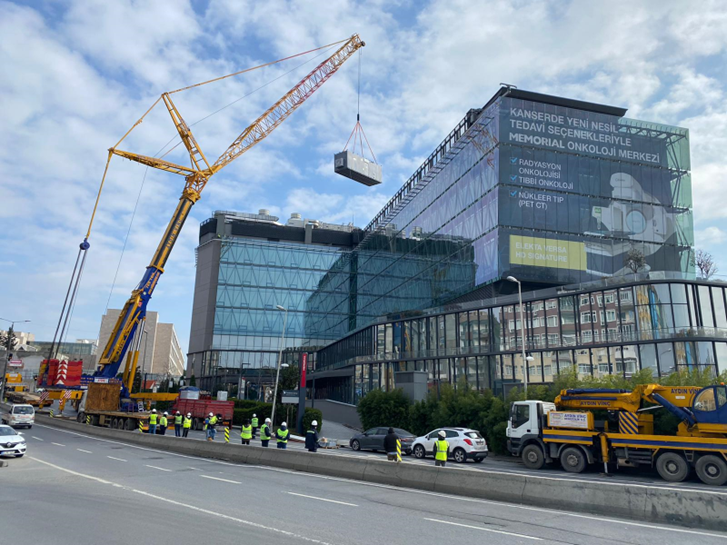 Minimum sound level and optimum vibration solutions
Roof-mounted projects, with Memorial Istanbul project setting a good example thereof, have at all times been challenging in installation, design and safety terms. At the phase of selection of a supplier for the project, achievements in vibration and sound levels of the solutions offered by İltekno with MWM Engines have played a major role in choice of İltekno.
Thanks to our insulated container, we reached such very low sound levels as 65 dB at a distance of 10 meters. And tape cartridges installed by us in ventilation units have also diminished noise pollution in our power station to minimum levels as far as possible. Furthermore, in the project, the desired sound levels have been successfully reached also through special critical type exhaust silencers.
Under the vibration insulators procured from MWM, with rubber cushions manufactured and installed by us, our power station generates energy in a stable manner with its vibration problem minimized as much as possible.
In virtue of these improvements, our project has been successfully commissioned without any disturbance to either hospital or environment.

Installation works completed in only 36 hours along a thoroughfare at downtown…
At the installation stage of the project of Memorial Hospital located along one of the main thoroughfares of Istanbul, a work permit of 3 days is received from local authorities for a crane of 750 tons, and street of the hospital is closed to traffic. Taking into consideration the job safety concerns, through a detailed planning and an effective work of all teams, the installation works which normally take 4-5 days are completed in only 36 hours, and the street is reopened to traffic in a short time.

The Final Result: Increasing Efficiency and Reducing Carbon Emissions
Thanks to cogeneration systems installed in its hospitals in Ankara, the capital city of Turkey, and in Istanbul, the largest metropolitan of it, Memorial Healthcare Group is going to save around 400,000 Euros a year in its electricity and water bills in general. In addition, the efficient gas engines used in the systems are expected to bring a reduction of around 20% in carbon emissions. Aside from cost advantages and reducing emissions brought by cogeneration systems, continuous power supply has also been secured as a very critical factor for to the hospital operations.
* You may watch the installation process in İstanbul Memorial Bahçelievler Hospital with English subtitles through the following link.
https://iltekno.com/wp-content/uploads/2022/05/image-4.png
471
838
GamzeAvci
https://iltekno.com/wp-content/uploads/2021/01/logo.png
GamzeAvci
2021-06-02 16:21:00
2022-05-24 16:52:08
Memorial Healthcare Group cooperates with İltekno for its LEED Platinum Certificated Hospital and prefers MWM Gas Engine Cogeneration System…